Up, Up & Away - Astronomy & Outer Space Fun

Back to
Activities Page
For other themes:
All About the Arts
,
Animal & Nature Lovers
,
Dinosaurs
,
Junior History Detectives
,
Knights & Dragons
,
Mad About Science
,
Planes, Trains, Autos & Ships
,
Princesses & Fairies
, and
Superheroes
Upcoming Events

Super Science Saturday
- on May 4 from 10 am to 4 pm at the New Jersey State Museum in Trenton; special stuff includes a Mad Science program, planetarium shows, dinosaurs and more
Special Exhibits & Programs

Space & Aviation
- hands-on exhibit at the
New Jersey Children's Museum
in Paramus
Pearl Observatory
(Gillette) - earth & space science enrichment programs, including a fossil dig & be a paleontologist for the day, Starlab (a portable planetarium) and scope night; programs for schools, scouts, camps & libraries
Aviation Hall of Fame
(Teterboro) - historic air & space equpiment & artifacts, photos & an extensive model collection;
programs
including "Dare to Fly" for 8 to 15-year-old groups
Visit our
Kids' Camp Page
for spring & summer programs
for your child's special interest
---
Planetariums
---
Online
Ology
- American Museum of Natural History's website for kids in anthropology, archaeology, astronomy, earth & more; targeting children in grades 3-8
Kids Astronomy
- nice pictures and detailed articles for youngsters with fun facts about the planets, solar system and more
Sky Events
- interesting events happening in our sky and out in space on this page from the Fredric & Jean Edelman Planetarium at Rowan University
365 Days of Astronomy
- each day read or listen to a podcast about astronomy from people from around the world
South Jersey Skies
- a column published in the
Gloucester County Times
& reproduced online
NASA Kids Club
- designed for children in kindergarten through Grade 4 by
NASA
with games, puzzles & information on the solar system, rockets & more
Astronomy & Space
- list of sites for children of varying ages compiled by the Newark Library (their link for NASA kids did not work so just go to our link above)
Astronomy Links
- provided by the Dreyfuss Planetarium at the Newark Museum
Astronomy
- activities, projects & information from the American Museum of Natural History for children of various ages
National Geographic
- more detailed articles and information on the planets than the National Geographic Kids but designed for high school level or higher
National Geographic Kids
- their space & science page has articles for older children; their
gift shop
has science-related products
Discovery Science - special Outer Space section with
space videos and photos; check the
schedule
for when episodes of How the Universe Works will air on the Science TV Channel
Books
Astronaut Handbook
by Meghan McCarthy - gives a realistic portrayal of what it takes to be an astronaut with great artwork
Stars: All Aboard Science Reader Station Stop 1
by Jennifer Dussling - an informative book offering the basics of the constellations and the sun's properties (Pre-K to Gr 1)
---
Astronomy Fun

---
Outside New Jersey

Journey to the Stars
- special space show at the American Museum of Natural History in New York City
---
© 2009 ParenthoodNJ.com. Use of this site constitutes acceptance of our
Terms of Use
.
Powered by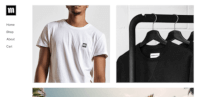 Create your own unique website with customizable templates.