All About the Arts

Back to
Activities Page
Check out ParenthoodNJ's
Crafty Corner
For other themes:
Animal & Nature Lovers
,
Dinosaurs
,
Junior History Detectives
,
Knights & Dragons
,
Mad About Science
,
Outer Space & Astronomy
,

Planes, Trains, Autos & Ships
,
Princesses & Fairies
, and
Superheroes
Ongoing Artsy Events


Art Museums & Art Centers


Clifton Arts Center

(Clifton) - a sculpture garden containing the works of more than 30 contemporary sculptures & various art exhibits

Grounds for Sculpture (Hamilton) -

35-acre public sculpture park; educational programs including workshops for adults and children, artist residencies and lectures, tours for adults, schoolchildren, toddlers, as well as touch tours for the blind

Artsy Instruction


Culinary Creativity


Art, Dance and Theater


Camps for kids

- summer & winter camps focusing on art, dance, cooking or theater

Art, Dance and Theater Schools

- ParenthoodNJ's listings of professional schools throughout NJ offering various classes for children of all ages

Artistic Endeavors -

ParenthoodNJ's listings of places that offer artistic instruction and expression for kids including pottery classes, beading, musical programs, culinary schools for kids, artist workshops and more

Enrichment Programs -

even very young children can appreciate the arts; places like Little Gym and Gymboree offer art and music among their enrichment classes for young kids

Theatres & Shows

- theatres offering performances for kids listed by county; if your child is interested in specific types of shows, such as

princesses

, then check our other

theme pages

; our

events calendar

also features holiday shows for kids
---
The Arts at Home

© 2009 ParenthoodNJ.com. Use of this site constitutes acceptance of our
Terms of Use
.
Powered by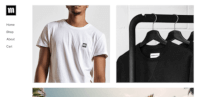 Create your own unique website with customizable templates.